De Groene Weg Kringloopwinkel neemt graag geschikte goederen, waaronder tweedehands kleding aan. Deze verkopen wij in onze winkel of transporteren deze als bruikbaar hulpgoed naar o.a. Roemenië, Oekraïne, Moldavië en Albanië. Met de opbrengst van de winkel steunen we diverse goede doelen.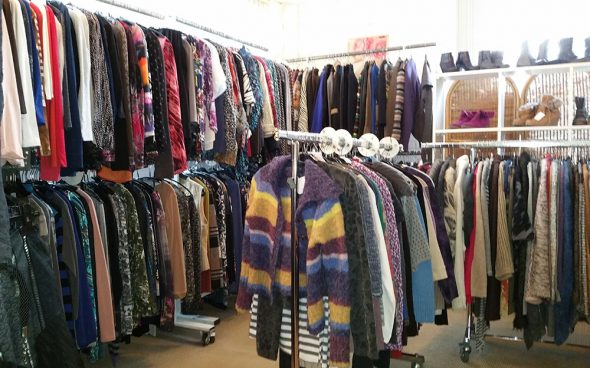 Maar De Groene Weg Kringloopwinkel is meer. Het heeft ook een sociaal-maatschappelijke functie! In de koffiecorner van onze winkel bijvoorbeeld ben je van harte welkom voor een kopje koffie of thee. We nemen graag tijd om naar u te luisteren. Dus kom eens gezellig langs. Zoekt u een leuke vrijetijdsbesteding die tegelijkertijd ook van maatschappelijke betekenis is ? Wordt dan vrijwilliger! Kom ons helpen in onze kringloopwinkel, om goederen aan te nemen te controleren en te selecteren wat er in de winkel moet komen. Meld je via ons contactformulier aan!
"Niet alleen goede tweedehands kleding en mooie meubelen, maar ook een ruim aanbod aan curiosa en bijzondere items voor de verzamelaar"
Wij hebben gemerkt dat de inwoners van Krimpenerwaard en omgeving met het doneren van goede, schone en bruikbare goederen en kleding de doelstelling van OostEuropa Zending van harte ondersteunen. Dat merken ook de klanten en bezoekers van onze kringloopwinkel. Het aanbod van spullen is van steeds hogere kwaliteit! Dan is het goed te weten dat er een plek is waar je altijd nog terecht kunt voor voordelige huisraad, meubelen, speelgoed, boeken etc. In Kringloopwinkel 'De Groene Weg' vind je bijna zeker wat je zoekt tegen een bescheiden prijs. De opbrengst gaat, zoals algemeen bekend is in de regio Krimpenerwaard, naar bijzondere hulpprojecten. Dat maakt het shoppen nog eens dubbel zo leuk.